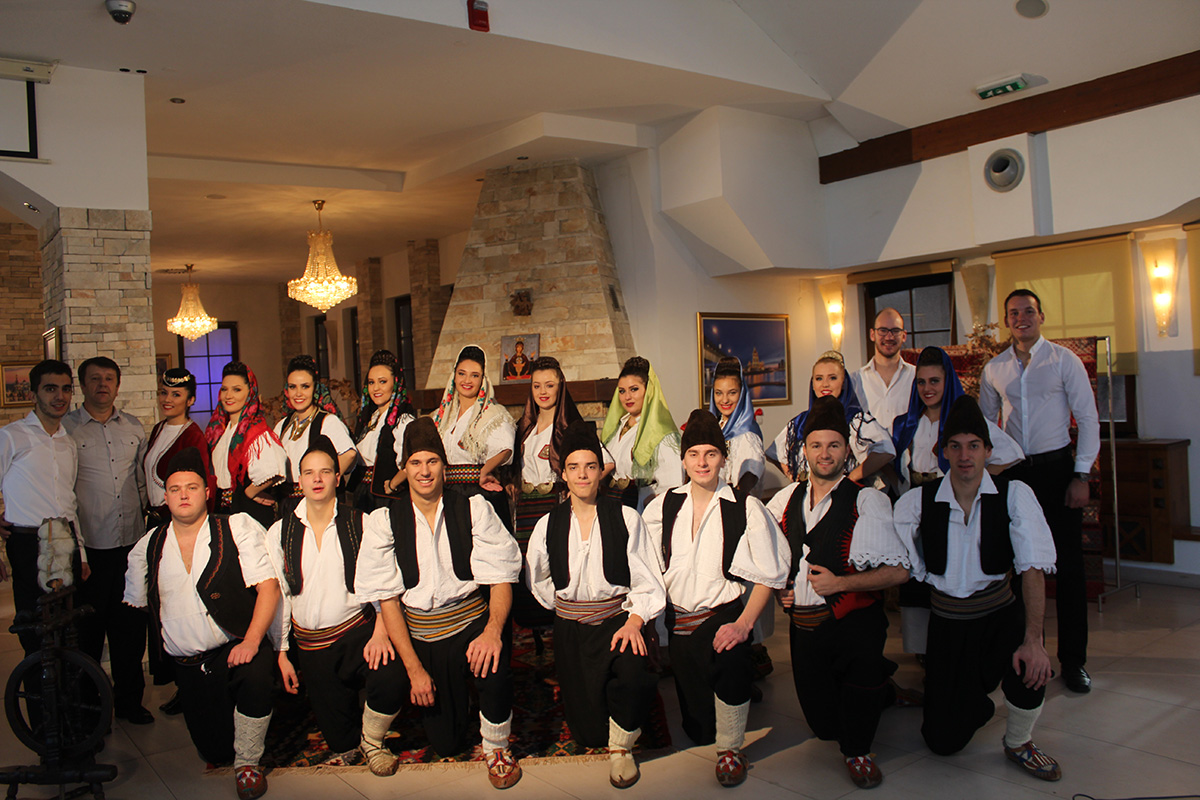 Cultural-artistic society Slavija was founded in september 2002. as a wish of few folk enthusiasts to show the importance of guarding national dances and songs, and to prolong their lastingin the future. The idea was spread quickly and been accepted by noumerous people interested in traditional customs and national culture.
Nowdays, Society gathers over 200 members and its work is organized through several sections: musical, singing and 5 dancing groups. Our programme is based, mostly, on Serbian tradition and folklor from BiH and Serbia, but we represent programmes of other nationalities from our country too. Till now, we presented our work in noumerous festivals in country, region and abroud- and each time we've been noticed and recieved a lot of recognitions.
The festivals we participated in were mostly international. The festivals we participated in include festivals in ,,Ohrid Sun" (Macedonia), Folklore festival Varna (Bulgaria), International Folklore festival Eger (Hungary), International folklore festival "Doina Aiudului'' in Aiud (Romania), Folklore festival ," Kreni kolo" in Belgrade (Serbia), Guiness world record dance in Novi Sad (Serbia), International Student folklore festival in Niš (Serbia), Euorpean convention of Serbian folklore in Vienna (Austria), International folklore festival "Music and traditions" in Bucharest (Romania) and International folklore festival "Avalanche" in Cottbus (Germany).
Our repertoare, at this moment, consists of 11 finished coreographies which show Serbian traditional dances from BiH and Serbia and for them we have original and , mostly, handmade national costumes- which are very attracting to audience.
Our orchestra is mostly consisted out of professional local musicians.
All our efforts and wishes were directed on keeping cultural heritage of Serbian inhabitants from this area, on promoting cultural-artistic work betwen younger generations, and on making new contacts and cooperations with other societies and organisations which have similar programmes.