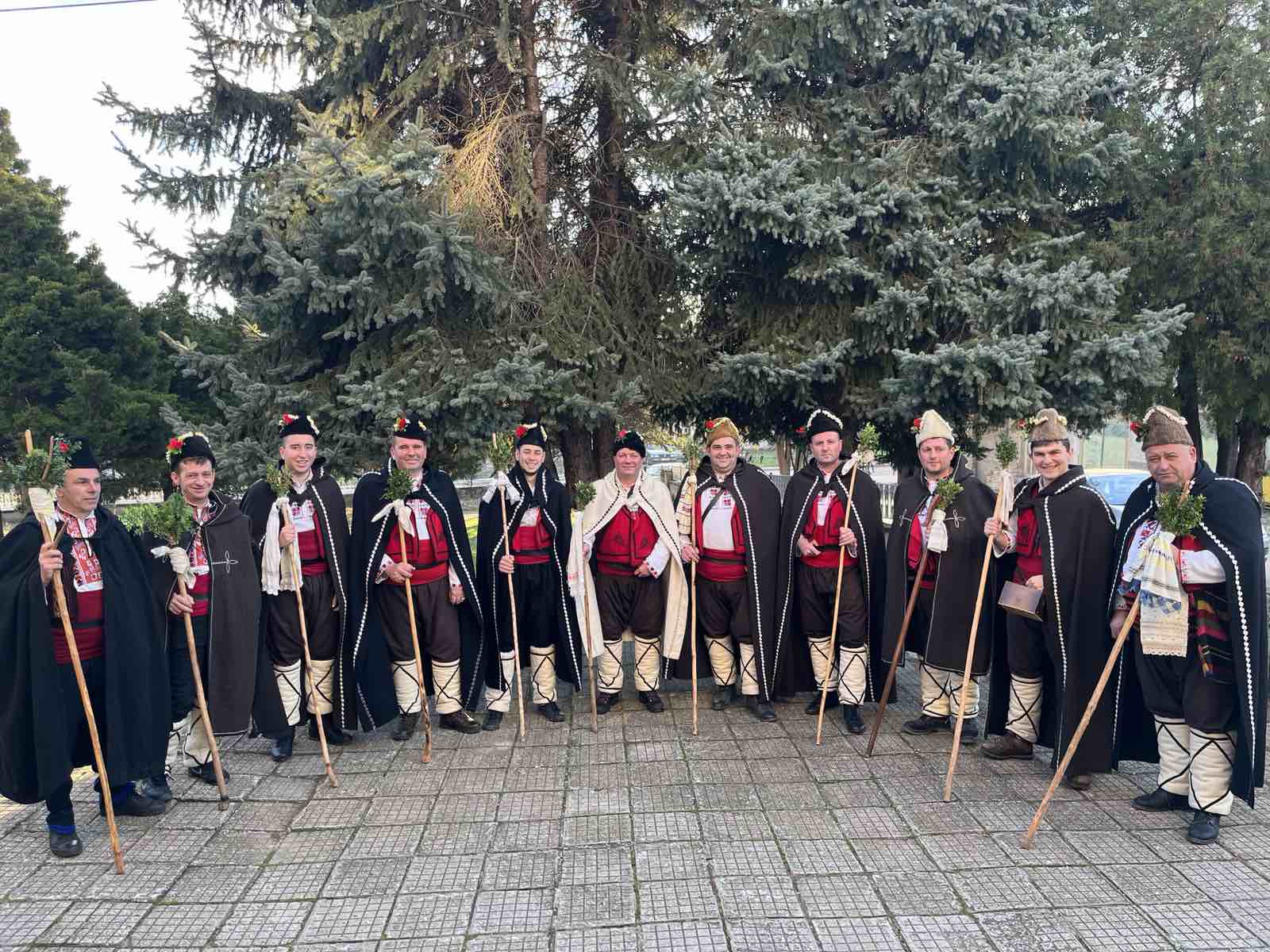 ENSEMBLE FOR ORIGINAL FOLKLORE "LUDOSELTSI"
Ensemble for authentic folklore "Ludoseltsi" at the Community Center "Razvitie-1897" Dibich, Municipality of Shumen has a history of over ten years. Folk songs, dances and melodies are studied and distributed by five formations:
- Dance group headed by Boris Ivanov;
- Male and female singing group headed by Jivka Haralanova;
- Children's folklore group;
- Group for recreating folk customs.
More than 40 amateurs aged between 15 and 75 take part in the ensemble. The diverse repertoire of "Ludoseltsi" includes authentic songs and dances from all ethnographic regions of Bulgaria. Talented artists create art, colored by exceptional emotion, temperament and beauty. The folklore group is unique with its repertoire due to the fact that it carries the legend of authentic folklore from the village of Dibich. Every year at the end of each year with traditional Christmas songs, dances and blessings the ensemble participates in many concerts through which it shows the beauty of Bulgarian folklore and keeps alive the fire of the Bulgarian tradition. A reward for the efforts of amateurs and their leaders are the awards with which their art is awarded at international and national festivals and competitions. During its existence the ensemble "Ludoselci" has visited the Republic of Serbia, Slovakia, Czech Republic, Greece, Montenegro, Romania, Spain, Turkey, North Macedonia, Ukraine. Since 2014 the group is a member of the national team of CIOFF Bulgaria.