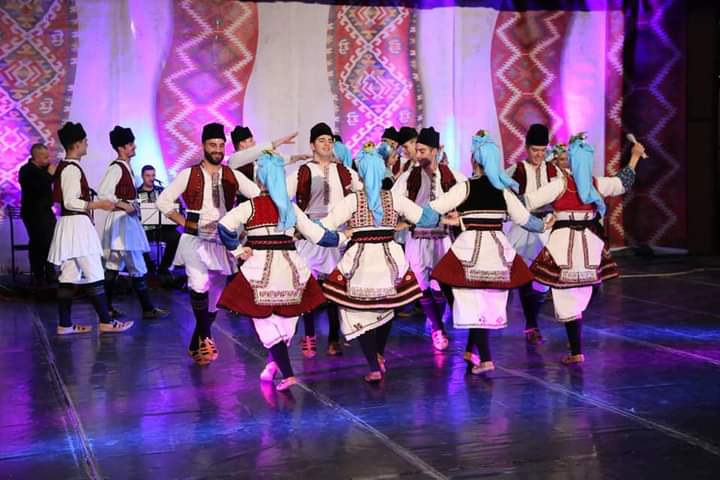 Biography of Folklore Group "Blazhevski"
Skopje - R.Macedonia
The folklore group "Blazhevski" was established in 2013 by the professional folk dancer and choreographer Jovica Blazhevski. He is author of 5 choreographies: "Poselje", "Maleshevka", "Pijanec" "Kumanovka" and the newest one that have been established in 2019 called "Radovishki Sobor". All choreographies are performed in authentic original costumes depending on the area of origin of the choreography itself. The folk group has 150 members in several groups and sections. On it's repertoire there are many choreographies from almost all parts of Republic of Macedonia. They have performed at many festivals and events in Macedonia. The Macedonian folklore is presented by this folk group at festivals and events in other countries: Poland, Serbia, Bulgaria, Hungary, Croatia, Montenegro,Turkey, Austria, Czech Republic, Bosnia & Herzegovina, Ukraine etc.
During all these trips we have won many awards and recognitions the most significant of which is the award from Kunovice:

On 13.06.2018 – 17.06.2018 we participated on international festival in Kunovice, Czech Republic, where we won an award for 1st place with competition of 15 countries.