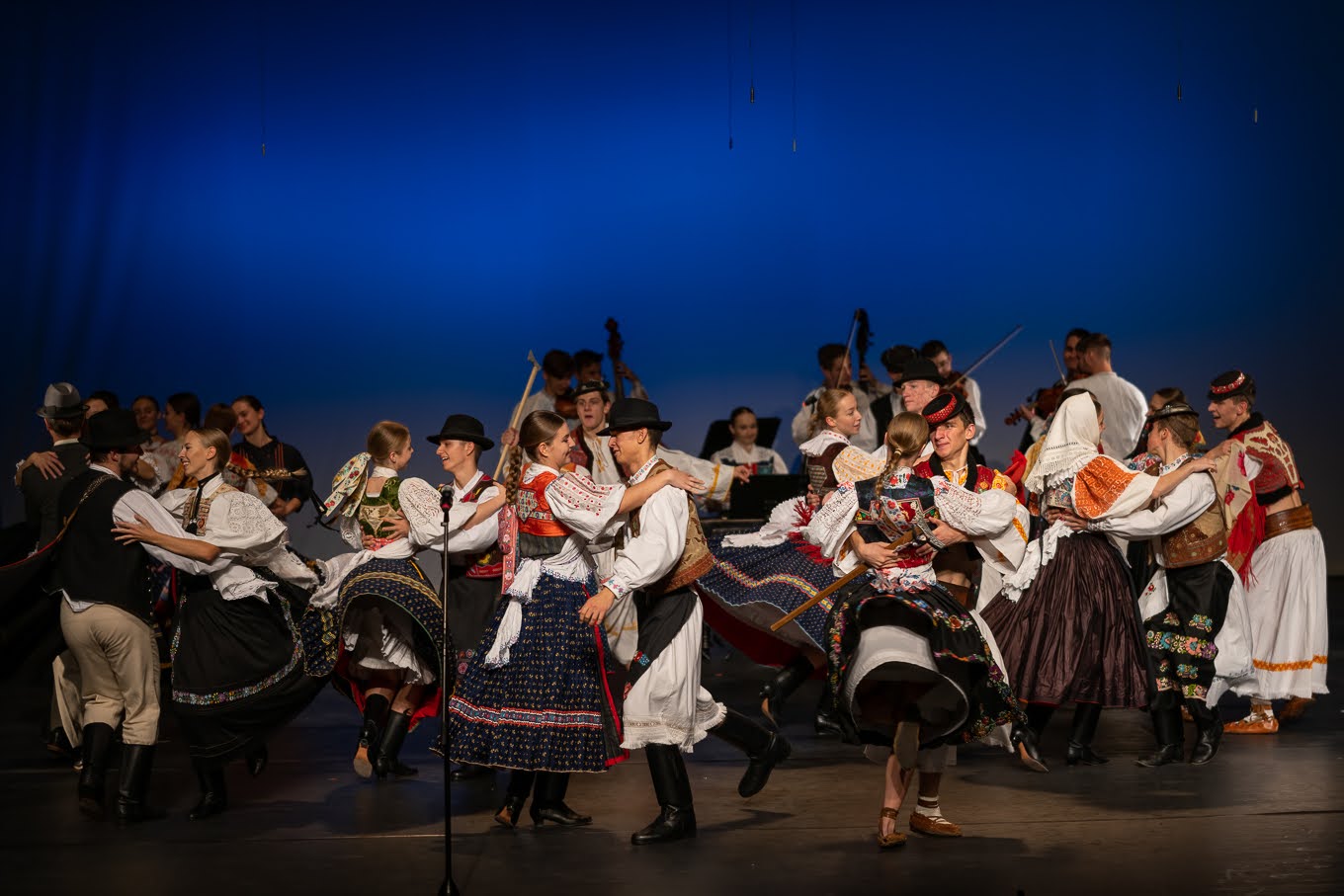 Ensemble Profile
Folklore Ensemble MARÍNA was founded in October 1966. It was very successful during its long continuous existence full of work, and it was awarded some prizes in competitions organized in Slovakia, competitions in creative choreographies, programme blocks, quality recordings of folklore ensembles programmes, and folklore music recordings.
The primary goal of our Ensemble is to preserve and present the unique ancient traditions and spiritual heritage of our country. That includes ancient dances, music and songs, the traditional folk costumes, and traditional folk music instruments. The ensamble members are at most young people from 14 to 25 years old.
The group members are divided into the three sections – dancers, singers and musicians. So our performances could be very different and various. We offer a chamber performances with music and singers group, or big performances with music, singers group and dance. We present traditional dances especially from middle of our country, so called Podpoľanie folk region, which is typical with a beautiful folk handmade costume and dynamic folk dances.