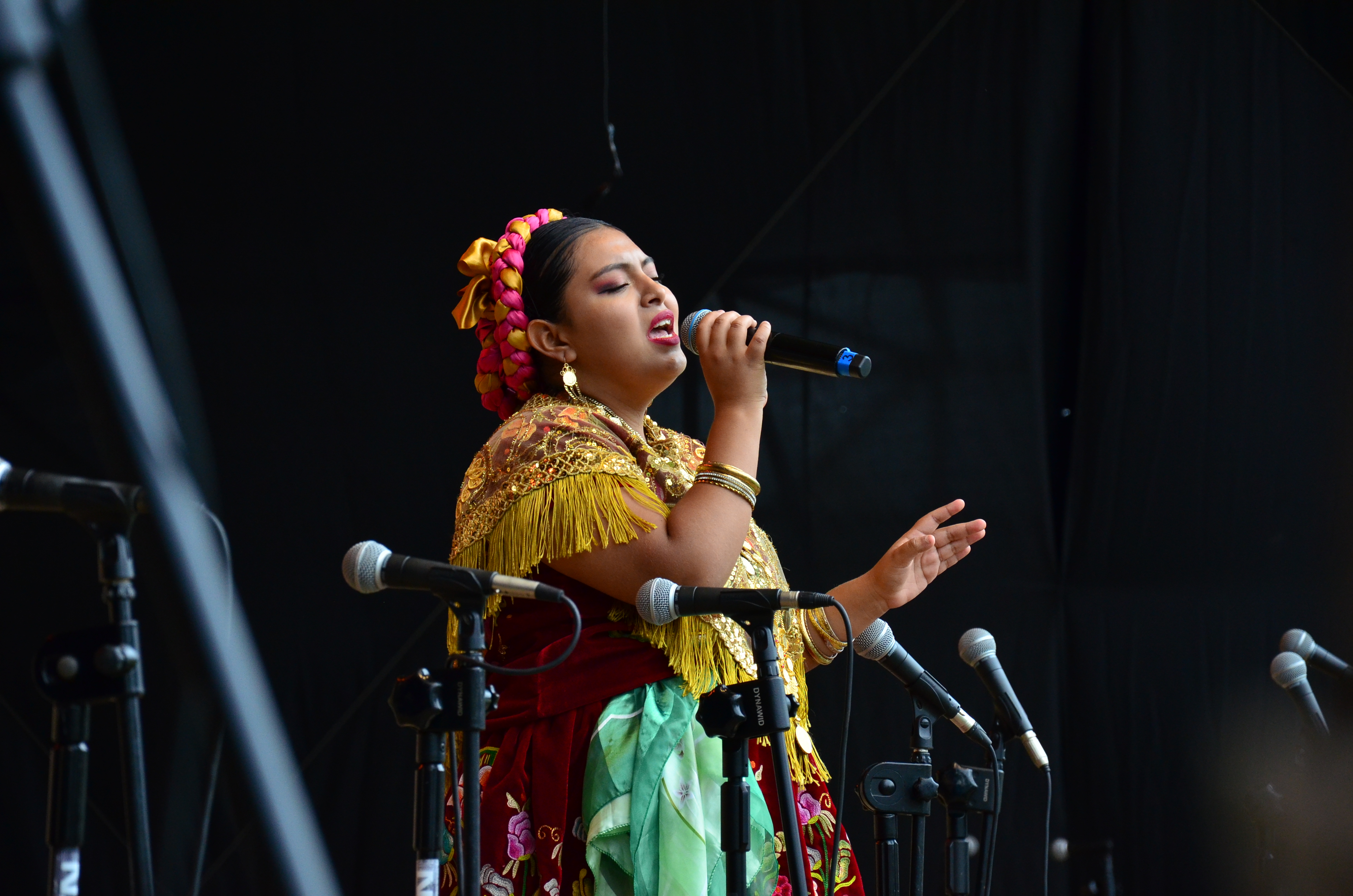 The participants of the Władysław Trebunia-Tutka Competition of Bands, Instrumentalists and Folk Singers presented their skills on Monday afternoon. The artists surprised the audience with their the vocal and instrumental skills. The following artists took the stage on Day 1 of the competition:

- Ludoseltsi singing group, Bulgaria
- Podegrodzie Dziopy, Poland
- folk singer Maria Wnęk, Poland
- Banda Guelaguetza de Joaquin Santiago band, Mexico
- soloist instrumentalist Christian Rios Altamirano, Mexico
- soloist vocalist Nylzher, Mexico
- Qmpanijo band, Mexico
- Folklore Studio Blazhevski, Macedonia
- folk singer Matej Stojkovski, Macedonia
- Hamernik female singing group, Poland
- musicians of Podegrodzie band, Poland
The next competition days are Tuesday and Wednesday. Thursday is the time to announce the the winners. All concerts take place at the Dolna Rówień Krupowa. Everyone is invited.
Władysław Trebunia-Tutka, the patron of the competition, was one of the most prominent highlander multi-instrumentalists. He was also a painter, designer, artist, and an important part of the Trebunie-Tutki group.
The International Festival of Highland Folklore has been organized under the Honorary Patronage of the President of the Republic of Poland Mr. Andrzej Duda and the President's Wife, Mrs. Agata Kornhauser-Duda.
The organizers of the event are the City of Zakopane, Zakopane Cultural Center
The event was co-financed by the Ministry of Culture and National Heritage from the Culture Promotion Fund - a state special-purpose fund
Main Partner – Małopolska
Festival Partners -PGNiG, LOTTO Brand
The partner of the event is the National Institute of Rural Culture and Heritage, Polskie Tatry Inc., the Association of Highlanders - Zakopane Branch, the Dr.Tytus Chałubiński Tatra Mountains Museum.
The event is under the honorary patronage of the National Center for Culture
The event is under the Scientific Patronage of the Jagiellonian University and the Pontifical University of John Paul II.
Media Patrons: POLSKIE RADIO PROGRAM PIERWSZY, RADIOWE CENTRUM KULTURY RODZIMEJ, TVP, TVP 3 , TVP KOBIETA, TVP KULTURA, TVP3 KRAKÓW, TVP 3 KATOWICE, Radio Kraków, Radio Dla Ciebie, Polska Press Grupa
Gazeta Krakowska, Dziennik Polski, Kwartalnik TATRY, Elity, Gość Niedzielny, Tygodnik Niedziela, Pismo Folkowe, Folk 24, Kultura Ludowa, Tygodnik Podhalański, 24tp, Góral Info
Kultura Podhala, Małopolska Online, Nowy Targ 24, Serwis Informacyjny Watra, Podhale24, TV Podhale, Zakopiec Info
Special thanks to: Społem Zakopane, Gama Zakopane, Top Brand