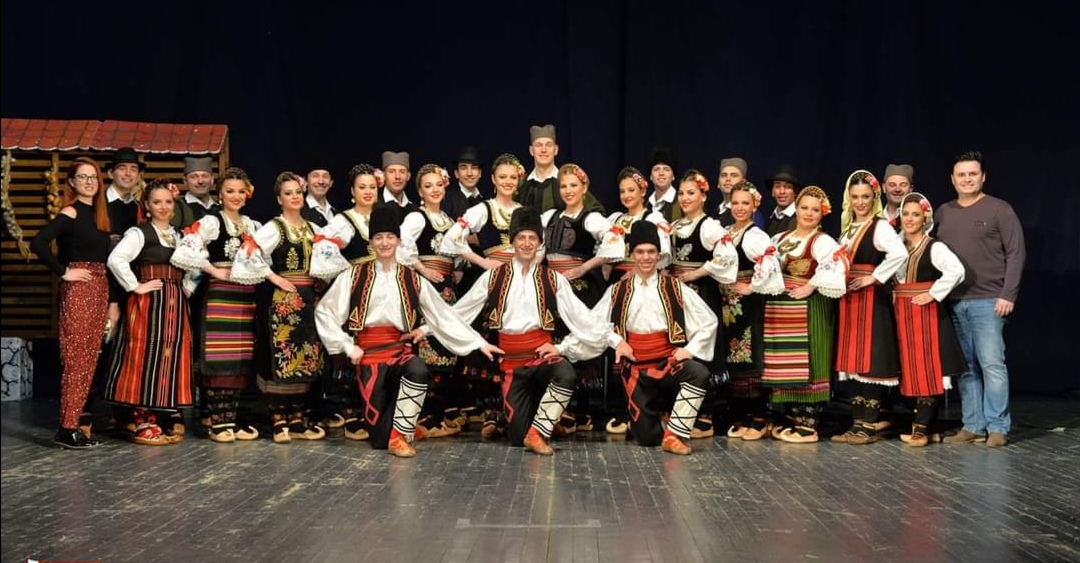 Cultural Artistic Association "Slavko Manojlović" was founded in 1977 in Mladenovac which is a little town some 52 kilometres on the south from Belgrade, near the mountain of Kosmaj. Since then our Association has influenced many generations to fall in love with the beauty of dancing, singing and companionship. During the years, the Association has gathered a lot of members who participated in various sections, but the folklore section ,through its successful work, has defined itself and developed into present Association.
The talent of our members finds its way through the children's, preparing and performing troupes, as well as folk orchestra and a group of folk singers. Many guest performances at the festivals around the Europe and distinguished prizes we have won, prove the quality of our work with the generations of young people, lovers of folk dancing and singing. In the effort to save the folk dances, songs and customs in their genuine form, our Association nurses the tradition of this area and the other parts of Serbia both through the variety of dances, rythms and styles, and the originality of folk costumes.
Numerous performances in our country and on the stages around the Europe, where the Cultural Artistic Association "Slavko Manojlović" performed Dances from Kosmaj, Dances from Ponishavlje, Dances from Kobishnica, Shopian dances, Dances from Pchinja, Dance motives from Banat, Dances from Bosilegradsko Krajishte, Suite from Vranje etc., have always been followed by cheerings of the audience, appreciation of the ctitics, praises and invitations for next visits, thanks to which we keep good relationships and promote friendships with many similar associations from our country and abroad.