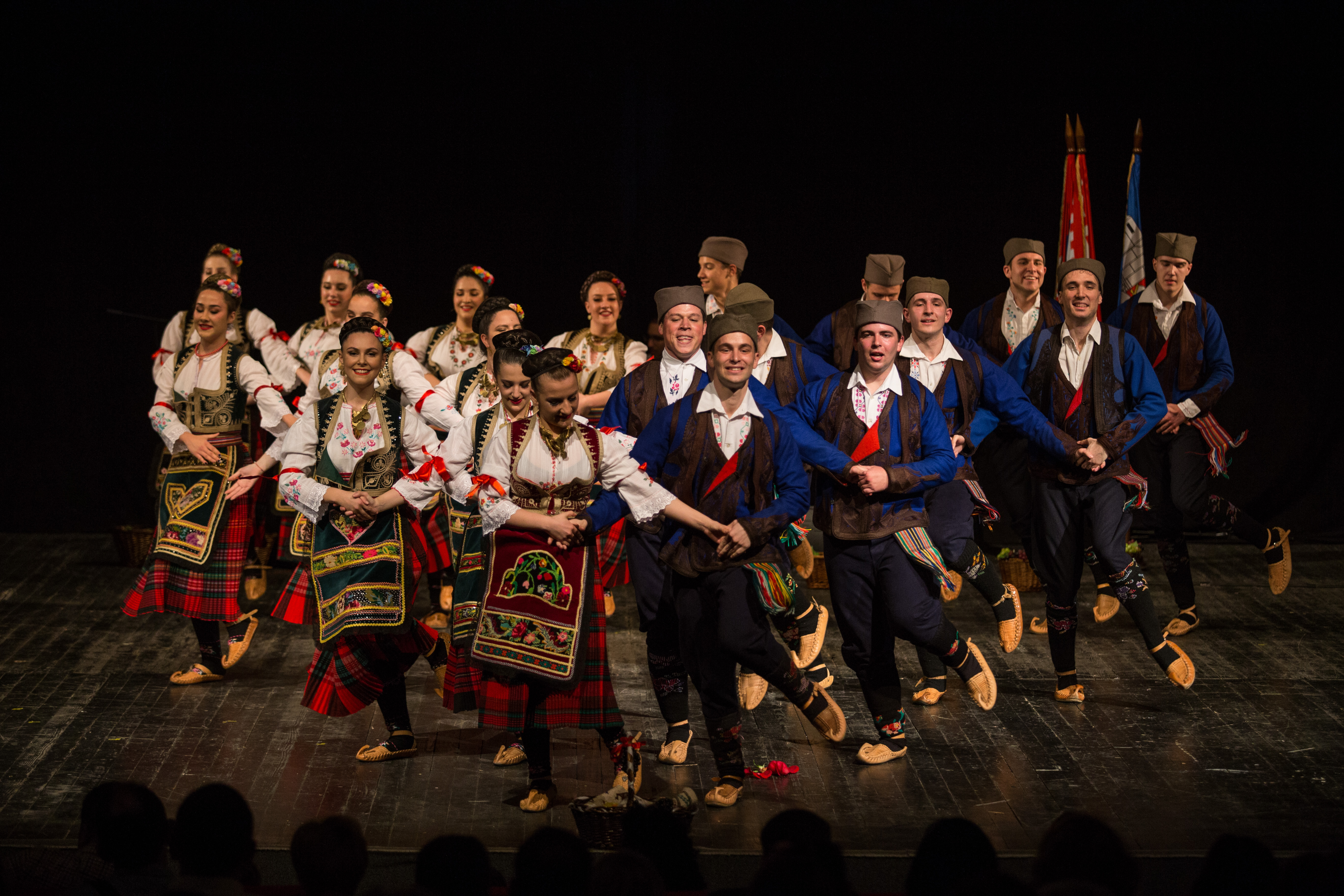 In Belgrade before 45 years, three of the best groups, dance section of "FRULA", the Youth Theater "SUSRET" and youth choir "EHO", established cultural art society "Dimitrije Tucović".Association is a member of internationally recognized dance organization CIOFF. First Ensemble is among the 10 best in Belgrade, also the winner of first prize on World dance competition in South Korea and holder of prestigious award "Matija Ban" for contribution in culture in Serbia.
Travelling through the world the original and authentic steps and choreographies in the best way represent our country and culture. With the program they performed they received many awards at international folk festivals in the Netherlands, Georgia, Italy, Spain, Morocco, France, Brazil, Poland, Qatar, Russia, Greece, Taiwan, South Korea and many other countries.
With the performance in the famous Carnegie hall critics from the New York Times were fascinated, and they said: "Fascinating is how these young artists perform the demanding steps".
On festivals always attract the attention of rich program: Potters dances, Dances from Vojvodina, Shepherd dances,Cikos dance, Russian romance, Dances from Kosovo, Dances from Vranje, Glamoc mute dance are just some of the dances that attract the beauty and richness of our national creativity and represent specific pearls of our program.
We are making emphasis on working with children and youth ensembles through schools and preparatory to the first ensemble. Every year we organize two major concerts for all participants with over 750 members.